Native American Studies
As an interdisciplinary academic department, NAS is committed to Indigenous academic scholarship and research excellence.   NAS offers a Master of Arts, a Bachelor of Arts, an Online Bachelor of Arts, and a minor degree at the University of New Mexico.
Our goal is excellence in educating all students and the public about the Native experience of Indigenous peoples with significant attention given our complex history and intercultural heritage of New Mexico and the United States.
Another goal is to create a department that collaborates with Native communities and engages students in Nation building.
Curriculum Philosophy
Interdisciplinary approach
Academic component - classroom instruction by Native American faculty, internships, independent study
Research component - experiential activity woven into coursework
Applied degree - community-based and service learning
Degree potential in communities and multiple professional settings
Philosophical focus in Self-Determination and Indigenous pedagogy
Native American Studies Degree Skill Base
Research skills
Communication skills
Problem-solving skills
Leadership development and community building
Baseline knowledge of Indigenous issues valuable to Native communities, leadership, and governmental agencies
NAS Graduates Professional Pursuits
UNM Graduate degree programs:  MA in NAS, Public Administration, Law School, Community and Regional Planning, American Studies, Language, Literacy, and Sociocultural Studies, Sociology, Community Health, Communication, Journalism, Museum Studies, Water Resources, Counseling, and Educational Leadership
Native American community-based non-profits
Tribal, state, and federal agencies
Indigenous education
Upcoming Native American Studies Events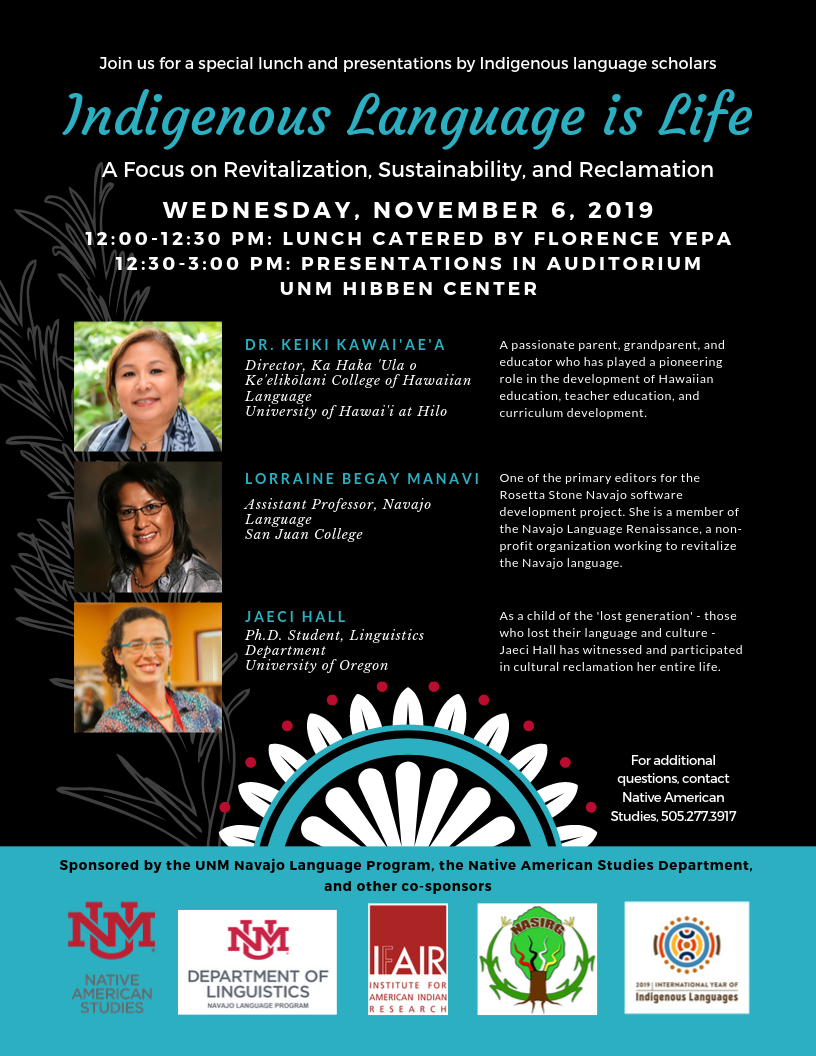 Wed, Nov 06 2019   Wed, Nov 06 2019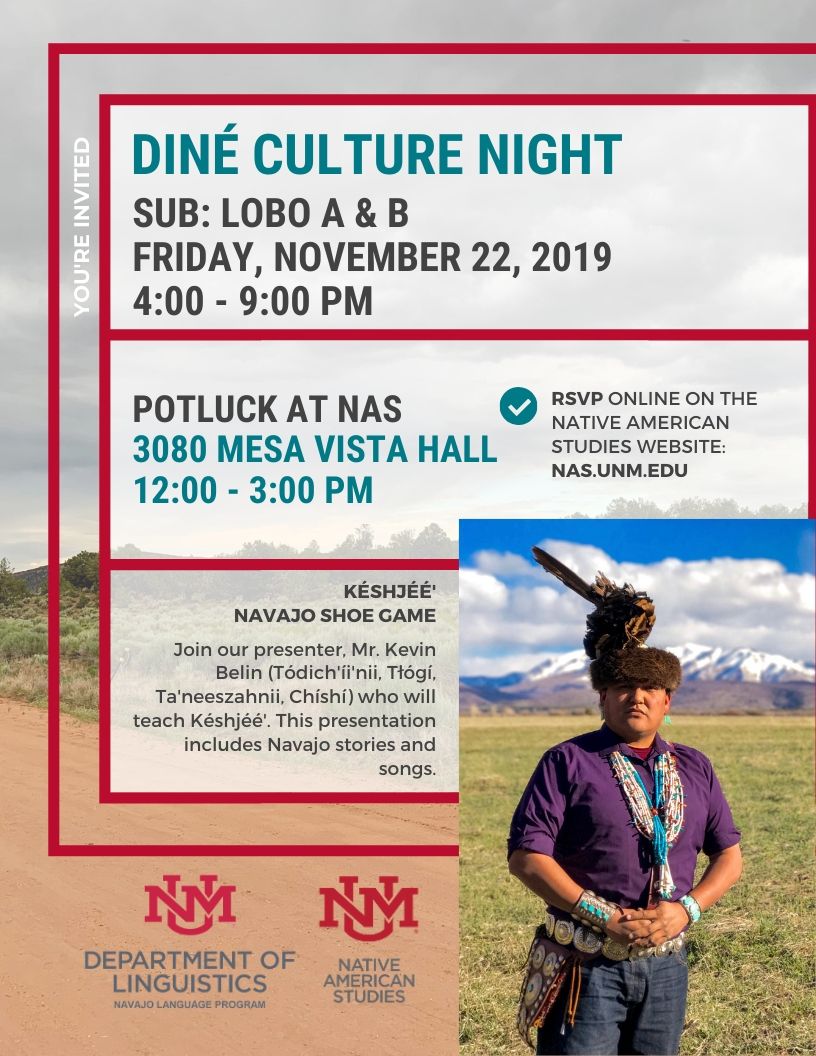 Fri, Nov 22 2019   Fri, Nov 22 2019