2022 NAS Alumni Survey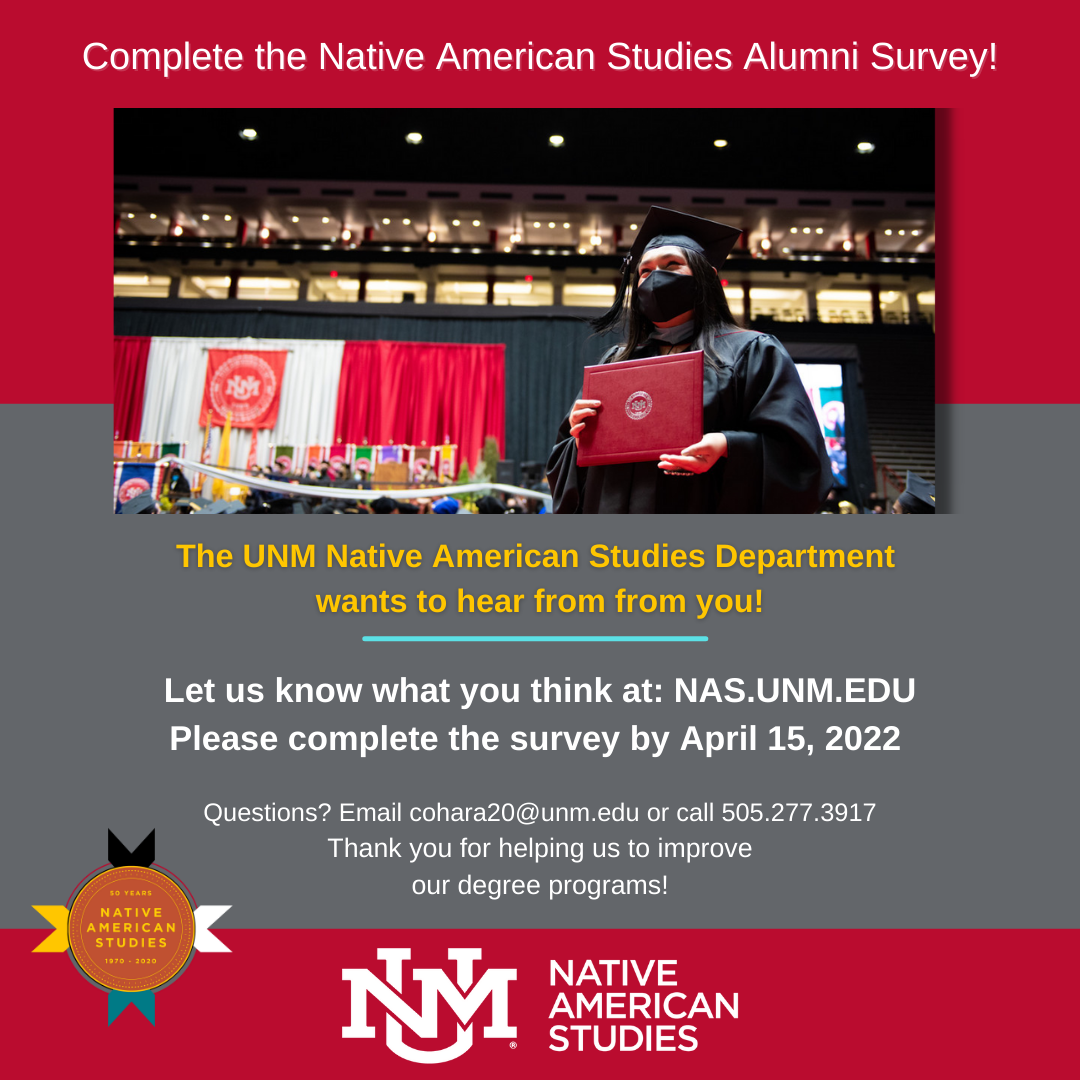 When: Fri, Apr 15 2022 12:00am - Fri, Apr 15 2022 11:55pm 
UNM Native American Studies Alumni - we would like to hear from you!
How have you put your NAS degree to use in your career and education?
Where are you at?
Are you working for your tribal community?
Are you considering pursuing another NAS degree in the near future?
Complete the following  SURVEY  by April 15, 2022.
If you have any questions, contact NAS at 505-277-3917 or email Coren O'Hara, cohara20@unm.edu.