NAS MA Roundtable Nov 10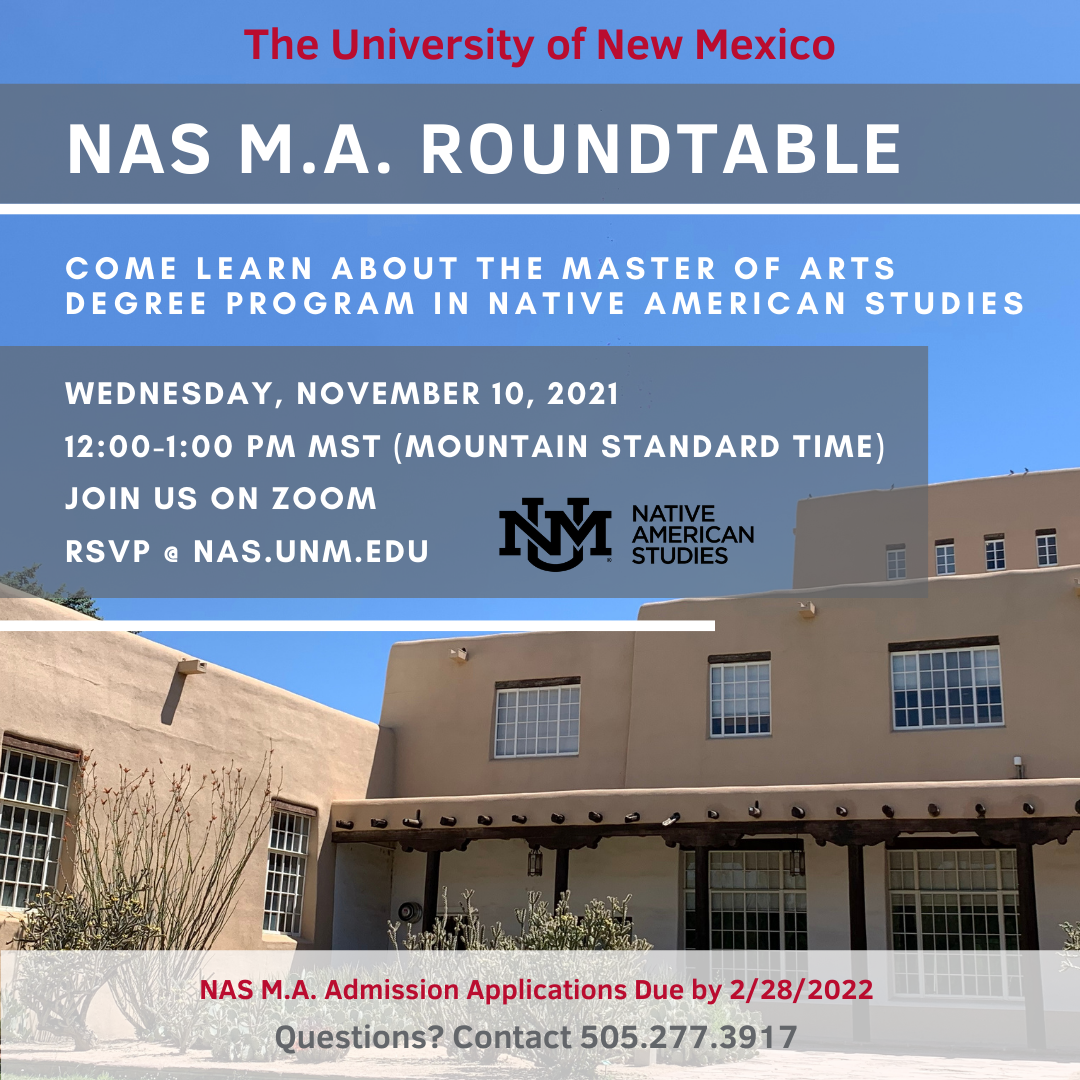 When: Wed, Nov 10 2021 12:00pm - Wed, Nov 10 2021 1:00pm 
Where: Zoom
Join us on Zoom to learn more about the Master of Arts (M.A.) degree in Native American Studies at the University of New Mexico. Hear from current students and NAS faculty and staff. Get your questions answered about this amazing academic graduate program! 
NAS M.A. Roundtable
Wednesday, November 10, 2021
12:00 - 1:00 PM MST (Mountain Standard Time)
RSVP to attend by filling out the following form, then the Zoom info will be emailed to you:
For any additional questions, contact UNM Native American Studies at 505-277-3917. Admission details available on our website at NAS.UNM.EDU > Graduate > Prospective Graduate Students. Graduate applications will be due by February 28, 2022 for Fall 2022 admission.