NAS MA Roundtable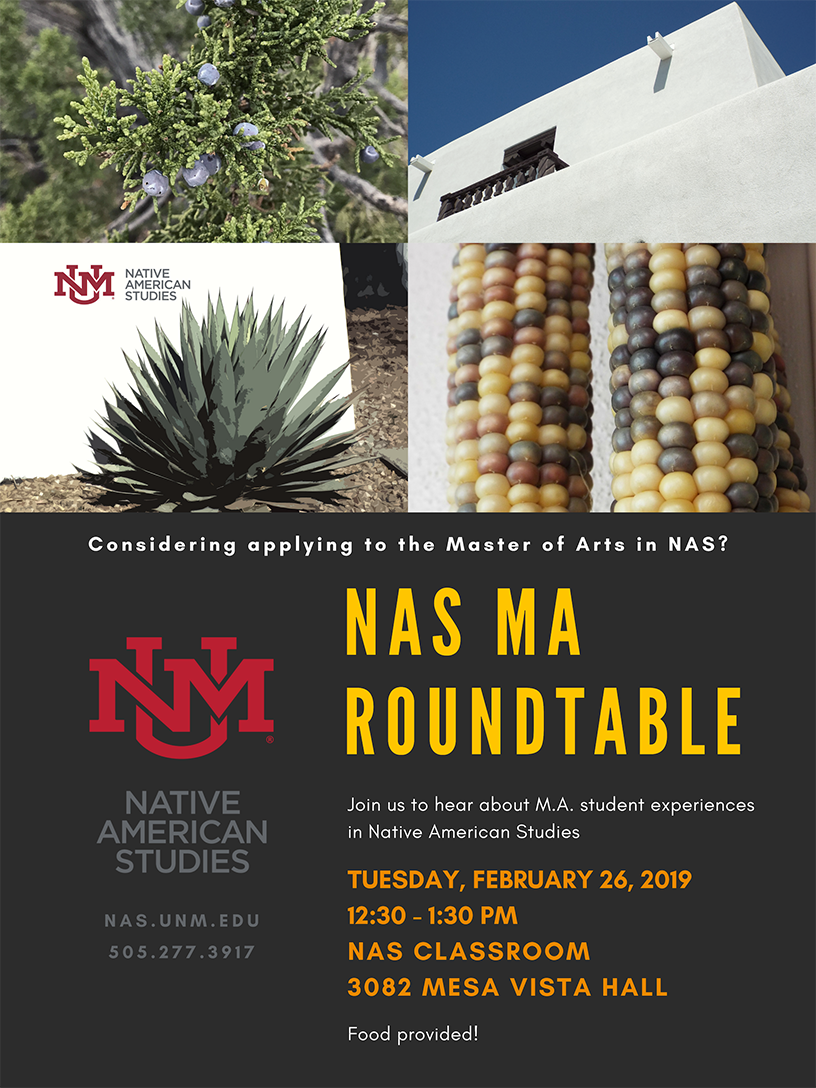 When: Tue, Feb 26 2019 12:30pm - Tue, Feb 26 2019 1:30pm 
Where: NAS Classroom - 3082 Mesa Vista Hall
Interested in applying to the Master of Arts degree in Native American Studies?
For greater insight, attend the NAS MA Roundtable!
Come listen and enjoy some pizza - we hope to see you there!
NAS Master's of Arts applications are due by February 28, 2019 - submit your application online at GRAD.UNM.EDU.  Contact NAS for more questions or information.