NAS Scholarship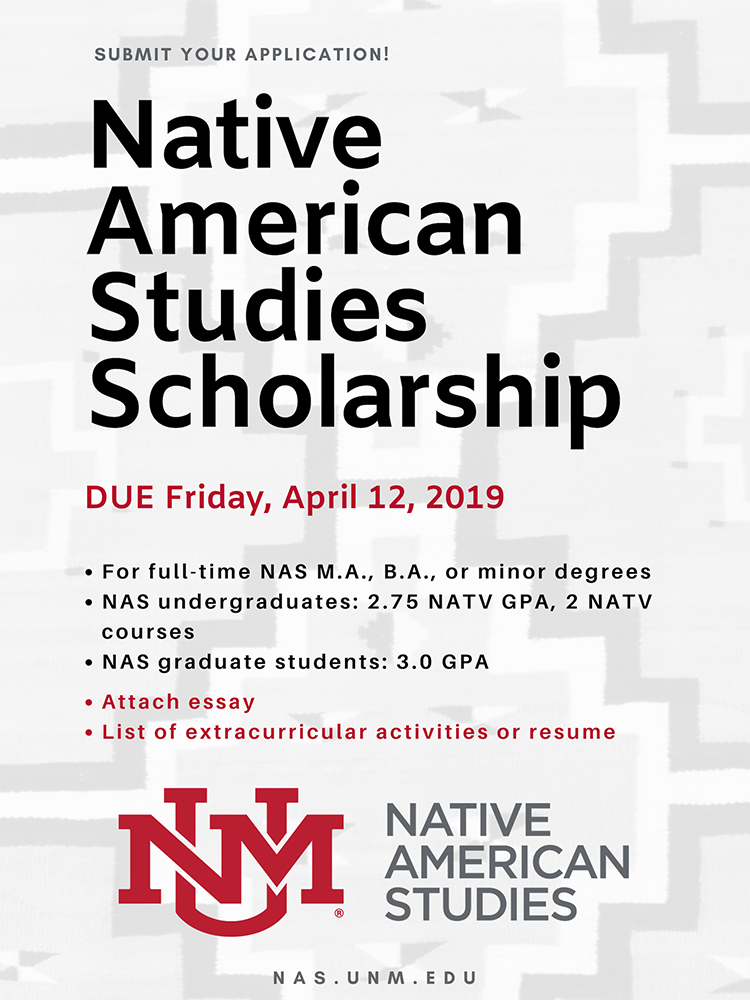 When: Tue, Mar 19 2019 12:00am - Fri, Apr 12 2019 5:00pm 
Where: NAS, 3080 Mesa Vista Hall
2019-2020 Academic Scholarship Application
For UNM Native American Studies M.A., B.A., and Minor degree students
DEADLINE: Friday, April 12, 2019 by 5:00 PM
This scholarship is awarded for the Fall 2019 and Spring 2020 semesters.
NAS B.A. and Minor degree students must be full-time (12 credit hours), have a 2.75 NATV GPA, and have completed at least 2 NATV courses
NAS M.A. students must be full-time (9 credit hours) and have a 3.0 GPA
Submit your application, attach essay and list of extracurricular activities or latest resume
For additional questions, please contact Catherine Montoya, cnm@unm.edu, 505-277-3715.