NAS Celebrates NAHM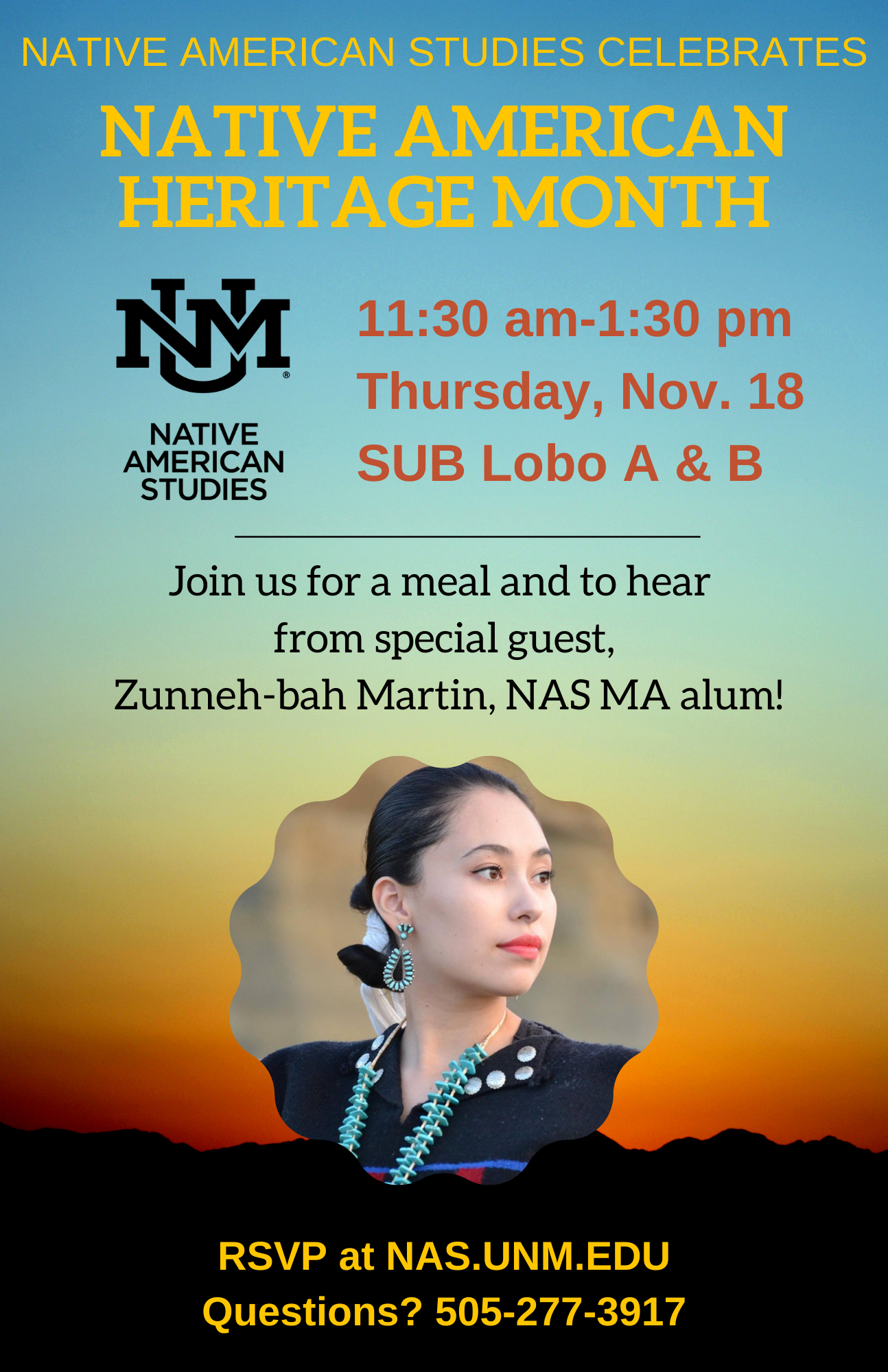 When: Thu, Nov 18 2021 11:30am - Thu, Nov 18 2021 1:30pm 
Where: SUB: Lobo A & B
UNM Native American Studies celebrates Native American Heritage Month on Thursday, November 18th from 11:30 AM - 1:30 PM in the Student Union Building, Lobo A & B. Join the NAS faculty and staff with a meal and to hear from special guest speaker, Zunneh-bah Martin, a recent UNM M.A. in NAS alum.
To attend, please RSVP through this LINK.
For any additional questions, please contact the UNM NAS Department at 505-277-3917.
We look forward to seeing you there!