Indigenous Language is Life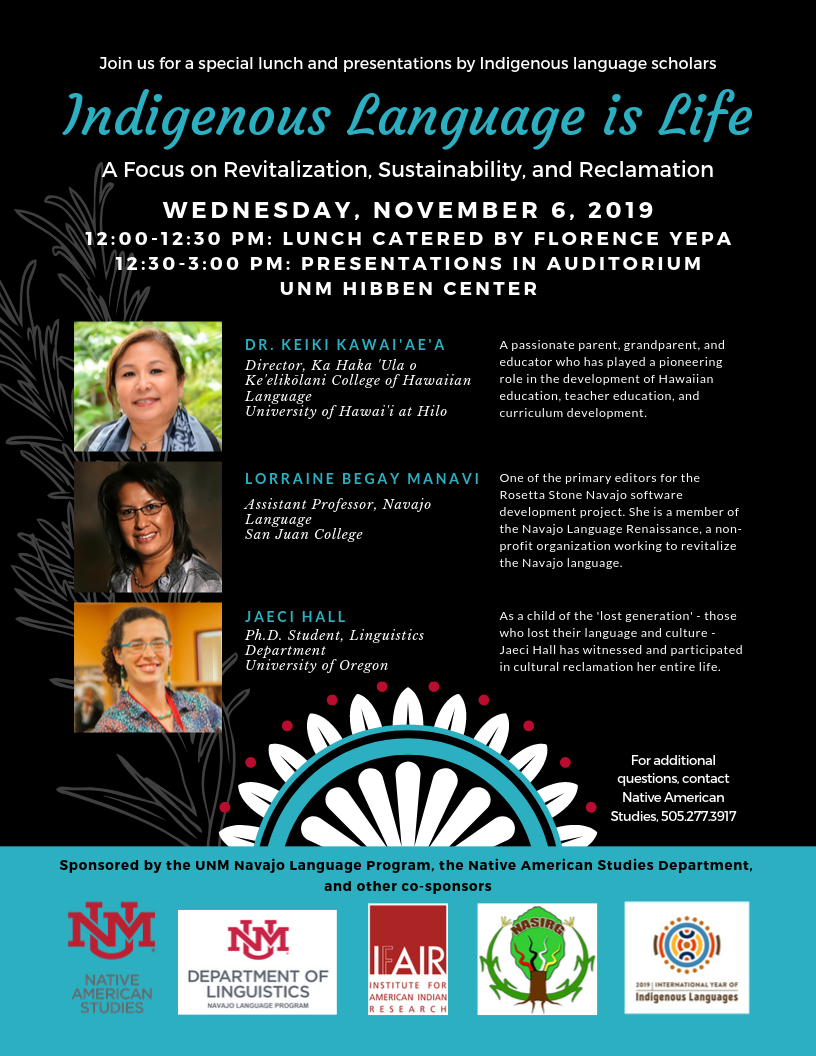 When: Wed, Nov 06 2019 12:00pm - Wed, Nov 06 2019 3:00pm 
Where: UNM Hibben Center
Please join us for a special event on Wednesday, November 6, 2019!
Indigenous Language is Life: A Focus on Revitalization, Sustainability, and Reclamation
12:00 – 12:30 PM: Lunch catered by Florence Yepa
12:30 – 3:00 PM: Presentations in Auditorium
UNM Hibben Center
Hear from Indigenous language scholars:
Dr. Keiki Kawai'ae'a

A passionate parent, grandparent, and educator who has played a pioneering role in the development of Hawaiian education, teacher education, and curriculum development.

Lorraine Begay Manavi

One of the primary editors for the Rosetta Stone Navajo software development project. She is a member of the Navajo Language Renaissance, a non-profit organization working to revitalize the Navajo language.

Jaeci Hall

As a child of the 'lost generation' – those who lost their language and culture – Jaeci Hall has witnessed and participated in cultural reclamation her entire life.